Introducing South Tampa Cardiology's New Location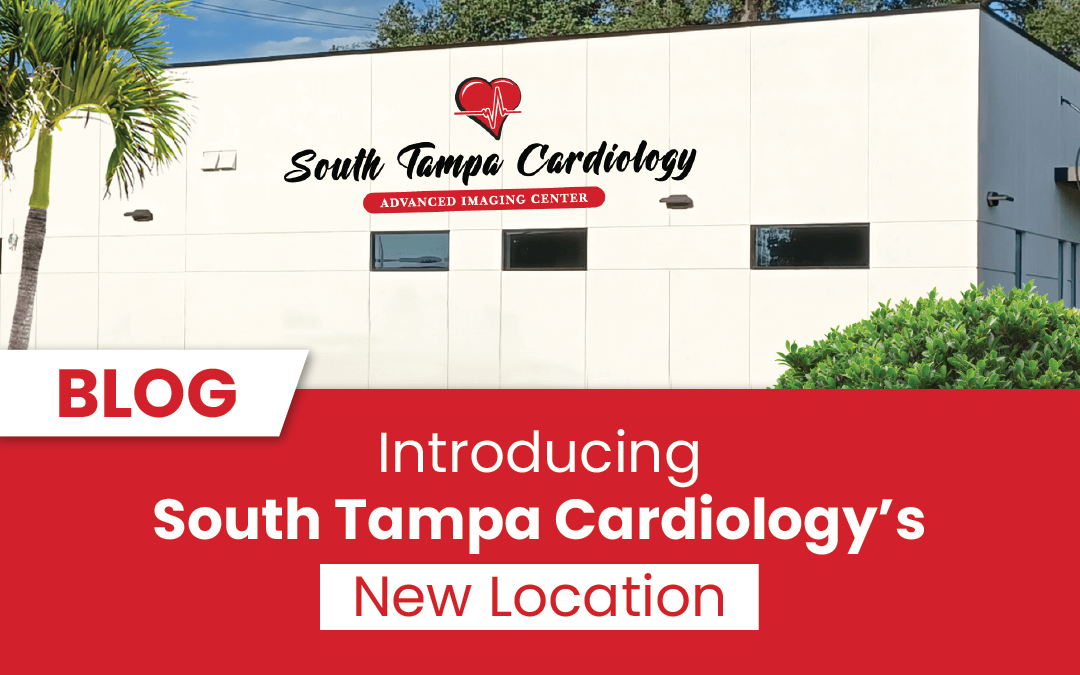 Since opening in March 2017, South Tampa Cardiology has grown into one of the leading cardiology and advanced imaging centers in the Tampa Bay Region. Combining non-invasive, preventative cardiac care, with the most advanced state-of-the-art imaging technology available, cardiologist Alberto Morales, M.D., has helped thousands of patients detect heart disease before it requires surgery or threatens their life.
Now, with the opening of a newly constructed, free-standing clinic at 3704 West Euclid Avenue in South Tampa, Dr. Morales and his team will have the ability to serve and help save a much larger number of patients.
"The leading cause of death over the past 50 years in the U.S. is heart disease," says Dr. Morales. "It's also the most preventable. With this new clinic we'll have more space and even more advanced imaging technology to help detect heart disease early and save thousands of more lives. Also, with all this technology now in-office," continues Dr. Morales, "patients will no longer have to travel to the hospital. That saves our patients money and time."
One of the most exciting additions to the new clinic is the CardioGraphe CT Scanner. The most advanced CT Scanner available today, the CardioGraphe CT provides stunningly clear 3D images of the moving heart and great vessels in a 15-minute, non-invasive procedure known as a CTA (Computerized Tomography Angiogram). This new technology has consistently shown the ability to provide early detection and diagnosis of coronary artery disease while reducing the amount of contrast and the need to administer beta blockers. Because the CardioGraphe imaging is based on a single heartbeat, the CTA can be performed much faster and with a much lower dose of radiation than other scanners.
Another exciting addition is the advanced EPIQ 7 Ultrasound system. Like all cardiac ultrasound systems, the EPIQ 7 uses sounds waves and their reflections, or echo, to form images of the heart, the surrounding blood vessels, and the various parts that make up the heart including valves, chambers and walls. But unlike conventional systems that form images line by line, the EPIQ 7 creates images with the optimal resolution down to the pixel. The result is clearer images and more accurate diagnoses for the patients.
Other services provided at the new clinic will be Stress Testing, Vascular Ultrasound, Nuclear Cardiology, Cardiac MRI, Cardiac Arrhythmia Management and, of course, Preventative Cardiology. "My goal is to prevent heart disease before it happens," says Dr. Morales. "I never wanted to be the cardiologist performing heart bypass surgery, I wanted to be the cardiologist preventing heart bypass surgery. In know in my heart, that this new clinic will help prevent many bypass surgeries, heart attacks and heart related deaths. That's what South Tampa Cardiology is all about."
Dr. Morales has been named one of Tampa Magazine's Top Docs in the field of cardiology for the last 3 years in a row.